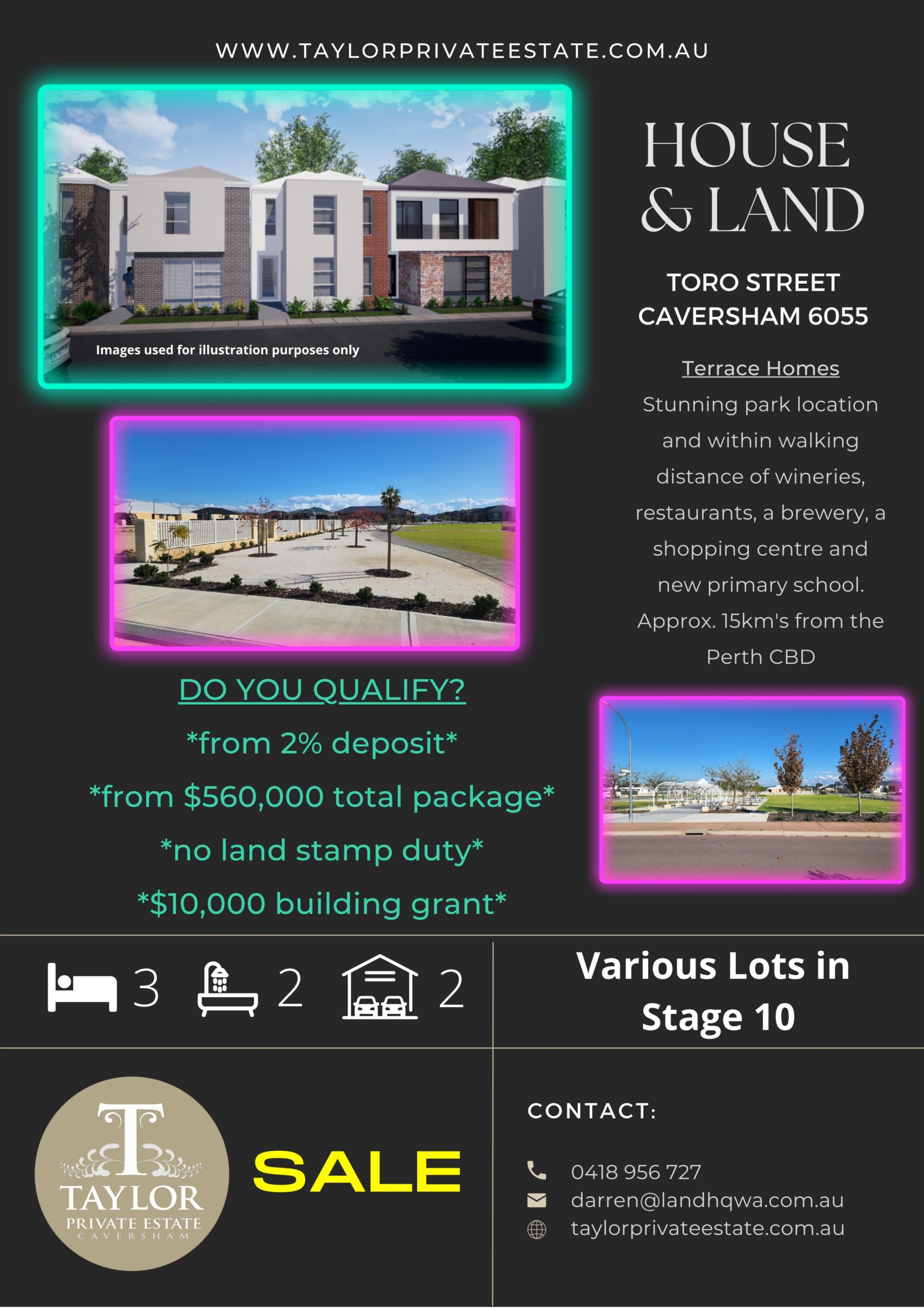 PARK FRONTAGE – TERRACE HOME PACKAGE Attention First Home Buyers * From 2% Deposit    * No LMI…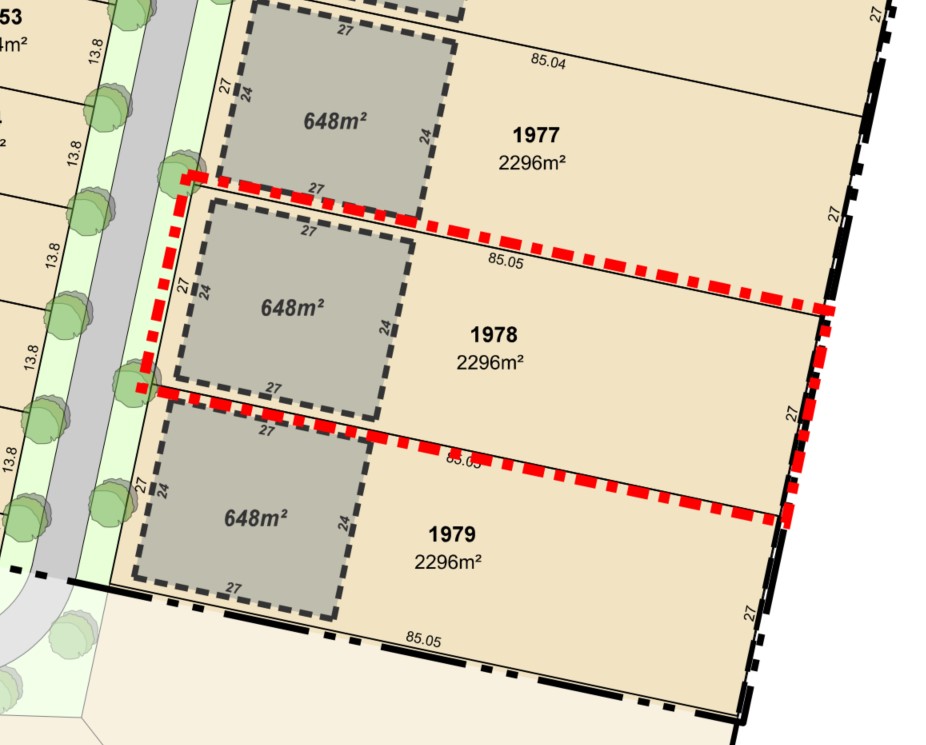 Back on the market! One of our extremely POPULAR and LARGE lifestyle lots.  Lot 1978 Martinich Drive, located…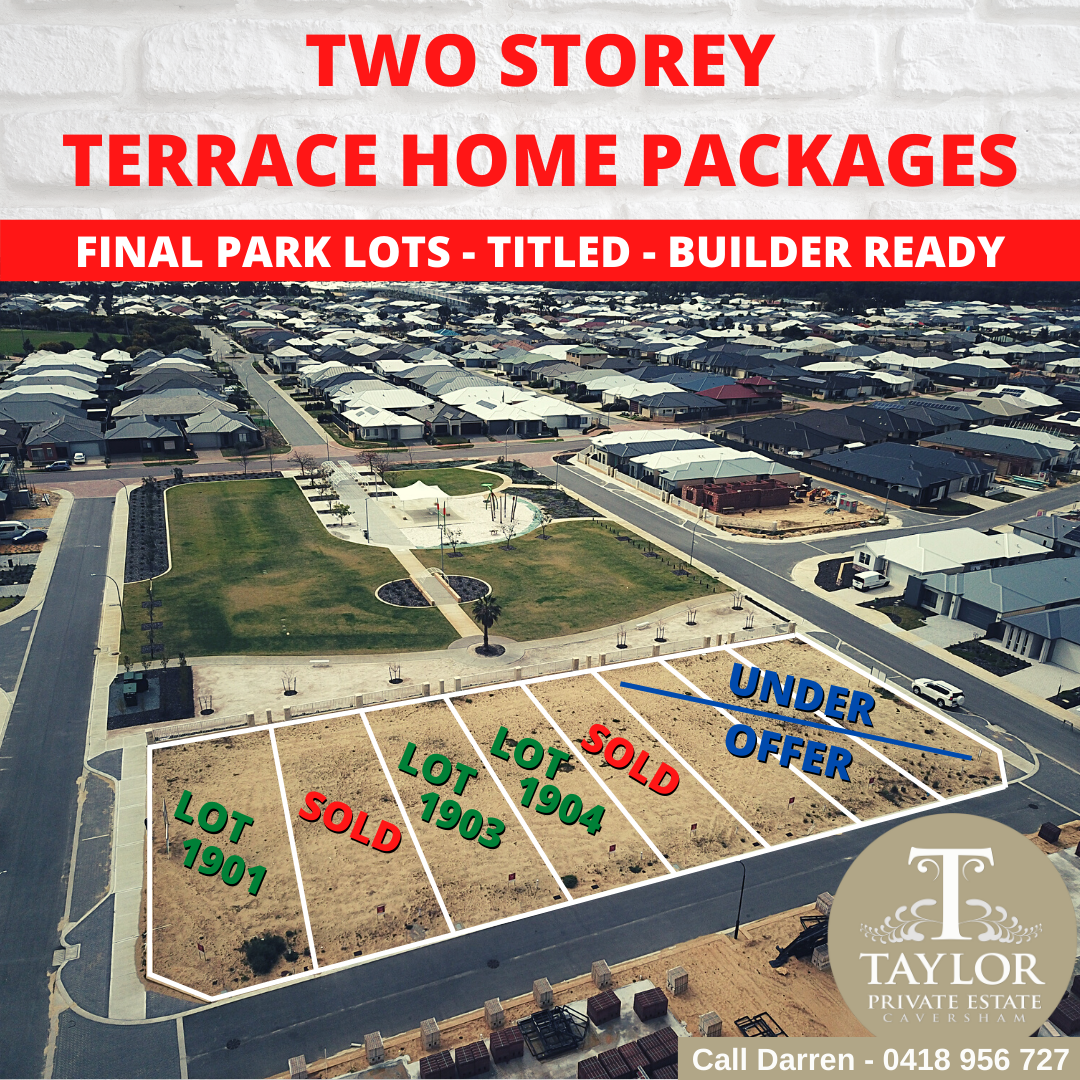 HURRY – Don't miss out!.. On the final opportunity to own a piece of the vibrant Taylor Private…
Taylor Private Estate offers an outstanding quality of life for you and your family.
Taylor Private Estate is a master planned community designed as a series of villages, with each focused on an intimate neighbourhood park. The provision of a primary school, formal sporting grounds and a vibrant local centre, including the Caversham Village Shopping Centre, are all part of the Taylor Private Estate commitment to community building. When you choose your lot, you'll become part of a like-minded community and reap the benefits of a naturally rich Swan Valley lifestyle, with all day-to-day amenities at your doorstep.

At Taylor Private Estate we have developed design guidelines & covenants to help you design your dream home.
Our guidelines make the best use of the orientation and opportunities afforded to each property. This ensures that all homes constructed within Taylor Private Estate are of the highest standard, creating a quality urban community that you can be proud to call home.